As you prepare for your upcoming move, one thing that you must consider is what type of moving boxes you'll need to safely transport your belongings.  Most professional moving companies will have recommendations for you on how many and what type of moving boxes you need.  If you're looking to go with a low budget route, swing by your local liquor store (seriously, people use their free boxes for moving all the time).  Below are the different types of moving boxes we recommend our customers use and what purpose each box is best for.
Small Box (16 1/2 X 12 5/8 X 12 5/8)
The small box, otherwise known as a book box, is very versatile and should be used for any smaller heavy items.  These boxes are hard to overload, which is a good thing when moving.  They are perfect for books, records, photo albums, CDs, video game consoles, magazines, tools and pantry items.  We suggest adding atleast 10 of these boxes to your moving supply list.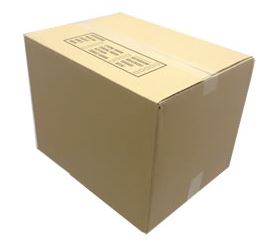 Medium Box (18 X 18 X 16 1/2)
Make sure you grab a couple of these boxes for each room that you are moving.  These medium boxes are great for linens, towels, clothing, small appliances, kitchenware, toys and much more.  These boxes are ideal for mixing both light and heavy items together.  That'll help prevent having any box that's far too heavy to lift and you won't risk the bottom of the box tearing open.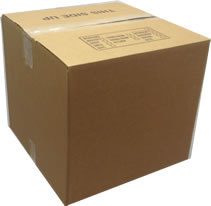 Large Box (18 X 18 X 24)
We suggest using these boxes for for your large, lighter items.  Their best uses are for lamp shades, games, stuffed animals and linens.  They are also ideal for pillows, blankets, towels and properly wrapped lamps.  These boxes are your largest and can assist in packing anything that's very awkward in shape and size.  You want to get atleast a couple of these for each room that you're moving.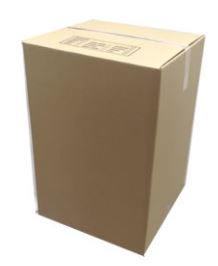 Wardrobe Box (24 X 20 X 46 1/2)
When you order these boxes make sure that you also get the 24″ metal wardrobe hanger bar.  If you're using a moving company, they should be able to provide this for you.  These boxes are perfect for your closet items and you don't even need to remove them from their hangers.  Each wardrobe box can hold about 2 feet of closet space.  So space out your hanging items by 2 foot increments and that'll determine how many wardrobe boxes you need.  To maximize your packing be sure to use the bottom of the wardrobe boxes to pack your shoes, belts, purses and ties.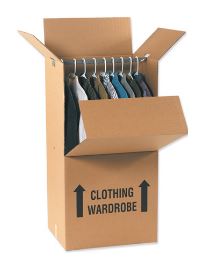 Mirror/Picture Moving Boxes
These boxes come in a few different sizes for your convenience.  These moving boxes are perfect for protecting your framed items such as mirrors, pictures, paintings & artwork.  Be sure to protect each item with moving material such as bubble wrap before placing in the box for the maximum safety of your item while in transit.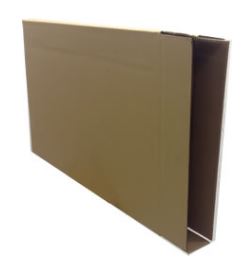 We hope this information is helpful as you embark on your next moving journey!  If you need more information or want a quote on boxes from our team, visit our Moving Supplies page or call our office at (617) 623-8545 and we'd be glad to guide you through the process.