Everyone moves at some point in their life, and one way or another, it is always a stressful experience.  But it does not have to be the MOST stressful experience of your life.  The purpose of this blog post on common mistakes when moving yourself is to help people to avoid some of the major faux pas that we see people make.  Most of these issues occur when people choose to do the moving on their own and not hire professionals.  A lot more room for error comes into play when you take the DIY method of moving.  One of the largest factors to keep in mind as you choose to hire a professional or move yourself, is how much your time is worth.  Answering that question will help guide you on which path to take.  But if you do choose to not hire professionals, below you'll find muliple avoidable mistakes when moving yourself.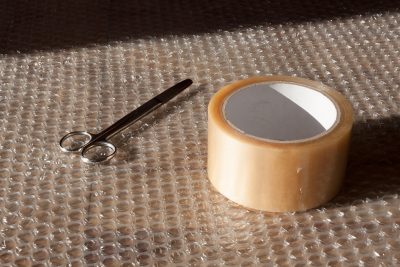 Using the Wrong Sized Vehicle to Move
One of the most common mistakes when moving yourself is choosing the wrong sized vehicle for your move.  And there are two ends of the spectrum in this one.  Some people don't realize quite how much stuff they have and think they can move themselves in just their regular car.  Typically for this person, it will end up taking them 100 trips back and forth and way more time than it had too.  The other issue we see is the person who does rent a moving truck to move themselves, but chooses too small of a moving truck, typically because it is cheaper than the next size up.  We do suggest renting a moving van or truck if you are a DIY mover, but make sure it is big enough to fit all of your belongings.  Having to make more than 1 trip in a rented moving truck defeats the whole purpose of doing so.  You end up getting charged for more milage used, and typically get charged if you don't have the truck back by an agreed upon time.  This can get expensive if handled poorly.
Anticipating Friends/Family Will Help You
You may be one of the lucky ones who have the best family and friends in the world who will show up to help you whenever/wherever you need.  One of the deadly mistakes when moving yourself is relying on other people to assist you.  Far too often people will agree to help you with your move, and then when moving day actually arrives, something has come up and they can't make it.  This means trying to move all of your furniture with very limited resources.  If you do have friends helping you on moving day, make sure you lock down a plan with them.
Damaging Your Furniture/Home
There's a reason why people hire professional movers to relocate their items.  Because it isn't an easy task to complete on your own.  Damaging your furniture or home is one of the most common mistakes when moving yourself we see.  You're way more apt to ding a wall or chip the corner of a piece of furniture moving your items by yourself with a friend.  Neither of you are professionals.  You don't do this every day.  So if you are moving yourself, take the time to wrap furniture in moving blankets or something similar to protect any pieces that you don't want damaged.  The same goes for the hallways in your old and new place.  If you want that security deposit money back and don't feel like fixing holes, hang some blankets in the hallway that items are being carried through.
Packing Fragile Items Poorly
You've got to be very careful in the packing process to not just throw everything in boxes without any hesitation.  Particularly if we're talking about glassware, dishes or artwork.  This is probably the most common of the mistakes when moving yourself.  Make sure you wrap up your glasses and dishware in packing paper, newspaper, or whatever you can find that can act as a soft barrier.  And when it comes to other fragile items like TVs, mirrors and pictures, make sure you don't skimp on the bubble wrap.  You won't enjoy arriving at your new home to a bunch of boxes full of damaged goods.
If you do choose to move the DIY method, we hope this post helps you to avoid the common mistakes when moving yourself.  As always, we suggest hiring professional movers to take the guesswork out of the process and reduce some of the stress of moving day.  If you're interested in receiving a FREE Moving or Storage Estimate from our team, just fill out our Moving Request Form and we'll be happy to assist you!