The purpose of this blog is not to share what we as a company are doing to keep customers safe, but to share how customers can proactively experience safer moving during Covid-19.  Like all other businesses operating at this time, we have had to take many new precautions and measures to keep our employees and customers safe as we continue to operate normally.  All of those planned and practiced measures will go for not if our customers do not also take all necesssary precautions to keep themselves, and our employees who will be working with them, safe as well.  Within this blog we are going to suggest some measures that you, as an individual moving during this difficult time, can take to ensure safer moving during Covid-19.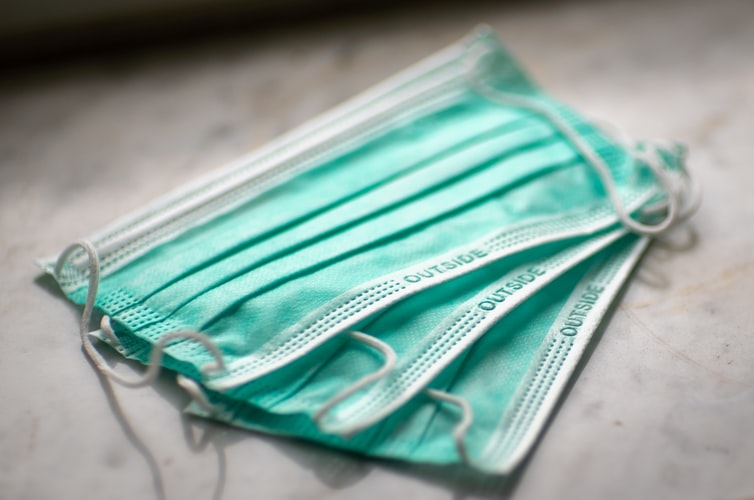 Practice Social Distancing From Your Movers
The best way to ensure safer moving during Covid-19 is to keep your distance from your movers while they are working.  We encourage you to leave the local premises while they are loading items out of your old place and into your new location.  If you must remain inside, stay atleast 6 feet away at all times.  If your reason for keeping close is to make sure everything goes in the right place, take the time to label everything before your movers arrive.  Meaning mark what room an item is going into on the item itself, and have the rooms at your new home marked clearly to match corresponding items.
Be Vigilant with Your Health
If you have someone in your household who is considered to be very high risk, it may be the best that you cancel your move at this time.  At minimum, you should make sure that indivdual has no interaction with the movers entering your home.  If you do need to cancel your move, don't hesitate to contact your mover to explain the situation.  Companies need to be flexible at times like these.
If someone in your house is experiencing symptoms or has been recently ill, you should also cancel your move.  If your moving company is taking all precautions to create a safe environment for your items, you need to do the same when inviting them into your home.  Communication in these situations will lead to safer moving during Covid-19.
Wipe Down All Sufaces
Take the time to wipe down all the surfaces of your home, furniture, and the outside of your moving boxes before and after your items are moved.  If you want to be extra cautious, bring a couple of boxes with you containing essentials that will get you through the first couple of days and let all of the other items in boxes that were moved sit and air out.  Most studies show that the virus does not survive for long on cardboard and other porous surfaces.  The longer you can let them sit, the lower the risk of any virus still exisitng if it ever did.
Access to Hand Soap & Sanitizer
Providing hand soap and sanitizer to your movers to have access to will certainly promote safer moving during Covid-19.  Our company has outfitted all of our trucks with hand sanitizer, disinfectant spray and wipes, masks and gloves.  That doesn't mean that all moving companies have access to these items or are using the same practices.  If you make these items readily available and encourage your movers to take advantage of them, you're setting yourself up for a safer home environment.
We hope this post will be helpful as you attempt to experience safer moving during Covid-19.  Moving is stressful enough without a pandemic going on.  Making sure you partner with a company who takes safety as seriously as you and your family do is crucial.  If you're interested in receiving a moving or storage estimate from our team here at Your Move, just fill out our Moving Request Form and we'll be happy to assist you.