If you're lucky enough to have built some semblance of a gym in your home, whether it be 1 piece of cardio equipment or a full gym, you're likely to at some point encounter the conundrum of how to move exercise equipment.  Exercise equipment can be very tricky to relocate, and a big part of this is because of the weight of many of the items.  Most pieces of exercise equipment are either big and bulky, or they have have been built inside of your home and need to be taken apart prior to moving just to fit them out.
It's also vital to take every precaution when you move exercise equipment because of how expensive most equipment is.  If you do it right the first time, you won't find yourself paying to replace any of the items.  In our opinion, a big part of doing it right is working with professionals to move exercise equipment correctly.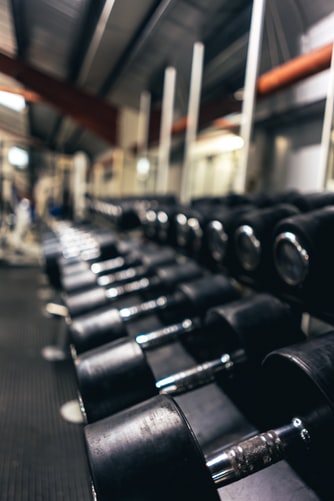 Contact the Manufacturer
Before you begin to move exercise equipment, assess if any of the items are specialty pieces that may have specific instructions from the manufacturer on the best way to move them.  This can often be true for treadmills, ellipticals and stairmasters.  The larger pieces of cardio equipment can be the trickiest to move.  Ensuring that none of the electrical components inside are impacted during any disassembly/moving is key.  As a rule of thumb, if you aren't sure, contact the manufacturer anyway.  It can't hurt.
Measure Everything
If you end up hiring professional movers to come in and move gym equipment, you'll want to make sure you've taken all of the proper measurements ahead of time.  This means making sure they can get out of your current home, and into their end destination at the next place.  If a piece of gym equipment was built inside your house and never moved in, it can be very easy to forget to make sure that item will make it out safely.  Focusing on the larger equipment is the key to success here.  We also have some tips here on how and what to measure before moving items.
Have Plenty of Help
Don't move exercise equipment without enlisting some help.  Whether its your friends/family or hiring professional moving help, you don't want to take on this task on your own.  If you attempy to move exercise equipment on your own, there is too high of a chance that you will get injured.  Your gym equipment, and your back, will thank you for not trying to do this yourself.
Move Exercise Equipment into Storage
If you accumulate a whole bunch of exercise equipment and then run out of room, or abandon your fitness goals and decide to repurpose your home gym (Judgement free zone here), you should consider putting your equipment in a storage facility.  You want to take the time to properly prepare your items for their long term stay in storage.  If you're putting any electronic gym equipment into storage, such as treadmills, bicycles or other cardo equipment, make sure you're putting items in a climate controlled facility and wrapping them in moving blankets to prevent dust from accumulating on them.  If you are a gym owner and are seeking the storage of a large amount of exercise equipment, you should seek a commercial storage facility.
We hope this blog post helps you move gym equipment safely and without any headaches.  If you're interested in receiving a moving or storage quote from our team here at Your Move, just fill out our Moving Request Form and we'll be happy to help!