College Summer Storage has become increasingly popular over the past several years.  For a long time now, students have been taking advantage of local storage unit options while they're home for the Summer months.  But over the past several years, the convenience of having a company show up to your college, pick up the items that you won't need for the Summer, and bring them back to you when you return to school the next Fall has become incredibly popular.  This full-service storage model is sweeping up the College Summer storage market across the country.  This is particularly true in major metropolitan cities like Boston where we're located.  There is such a strong concentration of college campuses within a small geographic radius that many companies are taking advantage.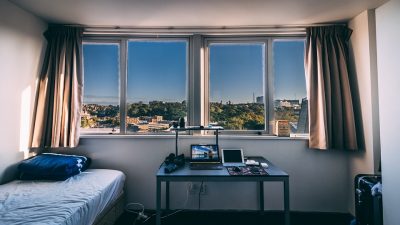 Plan Ahead
You want to plan your College Summer Storage experience as far in advance as possible.  Find a company that you're comfortable working with that has the rates and reputation you're looking for and book it.  You'll need to identify a pick up date that works for you, and eventually a return date at the end of the Summer as well.
Begin assessing your items as well at this time.  Make a list of the items that you won't be bringing with you home over the Summer and figure out what supplies you will need to get these items packed up.  This will make it easy for the College Summer storage company you choose to work with to provide you with a price to store your items over the Summer.  Check out our past post on Student Summer Storage for some more details on what to expect.
Label Your Items
A small but very crucial point we always tell customers is to make sure that they label each of the items/boxes that you put into storage with the necessary details.  For college Summer storage customers this means your name and a description of the contents inside of a box.  It'll make it really easy for you to locate an item when you get your stuff back if you can easily tell whats in each box.  Also, if there is an emergency over the Summer and you accidentally packed something you need shipped to you, your storage provider will be able to locate the box you need much quicker with proper labels on them.
If you need any additional packing tips, read this blog post with some great info!
Go with Full-Service College Summer Storage
What we offer here at Your Move, Inc. is full-service college Summer storage.  We're able to offer this because we are both a moving and storage company.  So that means our movers will come to your dorm, pick up the items you want to store for the Summer, and return them to you when you return back to school.  Make sure you ask whatever company you choose to work with about what they charge you for.  Most companies will charge a pickup, delivery, and storage fee.  But every college Summer storage company has a different pricing model.
Hopefully this blog post helps you iron out your future college Summer storage plans.  If you're interested in our team handling your moving or storage needs, just fill out our Moving Request Form and we'll be happy to help!