Identifying what to measure before moving is a topic that we see many of our customers struggle with on a weekly basis.  Sometimes they are moving into a new home and don't realize how critical it is to meausre the new space they're moving items into, or they've purchased a new piece of furniture and forgot to check the dimensions before it is delivered.  As a moving customer, it can save you a great deal of time and money to understand if an item will or won't fit into your home.  This saves the time of a moving crew spending your valuable time(Movers charge hourly) trying to manuever a piece of furniture into a room that it cannot physically fit into.  And if a piece of furniture needs to be hoisted through a window to get it into your house, its better to know this prior to the move.
We're going to cover the different pieces of furniture you should measure before moving and in what scenarios you should consider taking measurements of your home.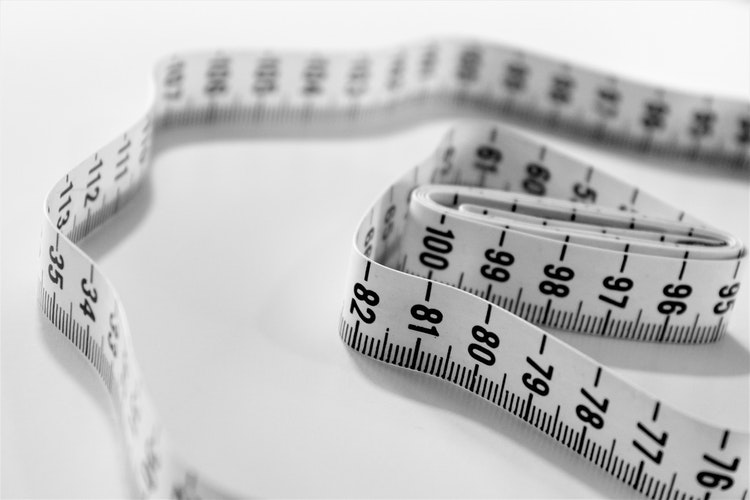 Furniture to Measure
To kick off the what to measure before moving discussion, let's talk about what the frequent offenders are of furniture that will most often not fit into a home.  The piece of furniture that we see unable to fit the most frequently is couches.  Couches/Sleeper Sofas are typically long, wide and oddly shaped.  When you are moving or purchasing a new couch, you always mant to make sure that it is possible for this item to fit into your home.
The second most frequent unable to fit item is the boxspring.  This can be an afterthought because your mattress will almost always fit due to the fact that it bends and can be manipulated, but we see boxsprings get stuck in hallways vefy often.  If you measure your hallways and it appears this item will not fit, you can always purchase a split boxspring, which is just 2 smaller ones pushed together to make up the size that you need.
Aside from those 2 pieces of furniture, any oversized item is worth measuring when considering what to measure before moving.  That includes things like armoires, dressers, love-seats, appliances, pianos, etc.  You'll save yourself a great deal of trouble by knowing if these items fit or not in advance of moving.
Areas to Measure
Another important part of understanding what to measure before moving is knowing which areas might be your biggest trouble.  If everything located at your current residence was moved in there, then obviously you should have no trouble getting everything out.  It's more your next destination where the unknowns lie.  As you walk through your new space, keep an eye out for areas that look like they could pose a threat to furniture fitting in.  This could be a tight stairwell, a small hallway or a narror doorway.  Also consider what furniture will go into that tight area.  If you have a small doorway and after measuring you realize your couch will not fit in that room, you'll need to weigh your options for what to do.  Those options are typically to choose a different room for the oversized item, measure to see if it will fit in through a window and can be hoisted, sell the item, or donate it to a charity.  Understanding your problem areas will allow you to know what and where to expect trouble on moving day.
Scenarios to Measure
Now let's talk about what scenarios would cause us to measure items going in or out of the home.  The first one we've already discussed.  When you're moving into a new location and don't know if everything will fit.  A similar scenario that requires measuring is when you get a piece of furniture delivered to your home.  Often times our customers will purchase a piece of furniture from a store without knowing the full measurements.  It's a real heartbreaker when that couch you've beeen longing for shows up at your house and you have no way to make it fit inside.  Don't waste the time or money on delivery and take the time to make sure it will fit first.
Another scenario that can be lost when assessing what to measure before moving is any piece of furniture that may have been constructed inside of your home.  A great deal of furniture is assembled in the house nowadays, especially if you purchase it from a store like IKEA or Wayfair.  And once built, these items are near impossible to disassemble and reassemble again because they come with very detailed directions and about 10,000 small pieces holding it together.  If you have an item that was built in your house, it may not make it out the same way everything else came in.  Measure it, assess it, and then weigh your options from there.
We hope this post is helpful as you try to understand what to measure before moving.  If you're interested in a FREE Estimate from our moving team, just fill out our Moving Request Form and we'll be happy to assist you!