When you're making grand plans for putting your items into a storage facility, whether it is self-storage or a full-service warehouse, considering small details like how to store a fridge in the facility often get overlooked.  Most people are not storage experts.  And unfortunately, if you don't take proper precautions before putting your refrigerator into a storage facility, you may not just have a big mess on your stands, but your other items being stored can be ruined, along with the appliance.
Below are a few necessary precautions that you should take before you part ways with your fridge for an extended period of time.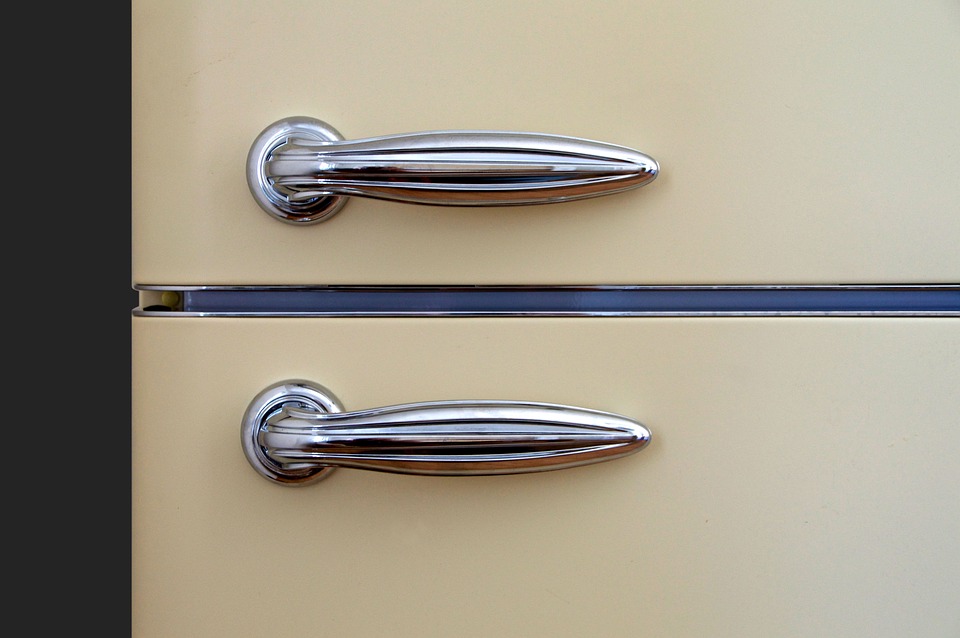 Defrost & Clean the Fridge
The first thing that you must do on the "how to store a fridge" checklist is to completely defrost and clean out your fridge.  If you don't do a good job with this step, it could potentially lead to a moldy fridge and water leaking all over your belongings.  Start by completely emptying all items from both compartments of the appliance.  Once it is emply, you can begin the defrosting process.  We suggest giving your fridge up to a week to completely defrost after cleaning and unplugging it.  If you're able to bring your fridge outside while it defrosts, that is best and will save you some trouble.  If not, make sure you have plenty of towels on hand to put under the fridge as it defrosts.
Cleaning the fridge can occur while it is defrosting.  Make sure you pull out all drawers and shelving while you clean as to not miss any areas.  You should also clean all of the dust off of the coils on the back of the fridge.  If your fridge has a drainage line connected to the wall, thats going to need to be disconnected as well.
At this point you're well on your way to learning how to store a fridge!
Climate-Control is Unnecessary
One area that will save you money is not paying for a climate-controlled storage unit if you can avoid it.  A fridge is not an item that you need to be concerned with the condition of in a regular storage unit.  If a facility tries to get you to splurge on a climate-controlled unit, consider the items that you're storing.  Unless you're storing things like expensive wood pieces of furniture, leather, paintings or high-end electronics, climate-control is not required.
Store it Upright
In order to know how to store a fridge correctly, you must know that it needs to be stored in the upright position.  You can end up with a failed compressor if you put your fridge on its side or back while in storage.  Even you need to put your fridge on its back temporarily while moving it, make sure you let it sit back in the upright position for a couple of days before you plug it back in again.
Leave it Open
You want to make sure you leave the fridge open while you store it.  The most effective way to do this is to remove the doors from the fridge completely.  It might sound like a pain in the butt now, but it only takes a few minutes and could save your appliance.  If you don't want to remove the doors, you can wedge something inside the doors to keep them ajar.  The ultimate goal here is to keep the inside of the fridge dry for the long-term.
If you have any questions on how to store a fridge or any other item, don't hesitate to contact our team!  Or if you'd like a FREE Moving or Storage Estimate, just fill the Moving Request Form and we'll be happy to assist you!