We offer a wide array of moving supplies to assist you in preparing for your upcoming move.  Our supplies include Moving boxes available in a range of sizes, tape, bubble wrap, packing paper and more.  Using professional  supplies when packing for Your Move will provide an extra layer of safety for your items.
Also, be sure to take a look at our Packing page for a list of moving tips to put your moving supplies to great use!
Please see the full supply list for further detail and pricing.
Some of the benefits of using moving supplies include:
Enhanced Safety for Fragile Items
Free Box delivery
Simplified Packing/Unpacking
Organization (Ask us about our moving labels!)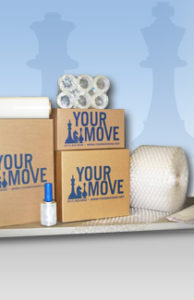 Moving Supplies List